Building and
Scaling for
Ecommerce
By Fraser James
10th November 2020
The state of e-commerce in 2020
E-commerce is a HUGE business, with roughly 14% of all world-wide sales coming from an e-commerce platform. 2020 has been a bizarre year, with lockdowns and restrictions on movement rapidly accelerating the decline of traditional retail. According to recent projections, ecommerce will become a $4.13 trillion industry by the end of 2020, with mobile looking to make up around 70% of this. If you thought speed and adaptability was relevant in our previous blog, ecommerce is just about as relevant as you can get…
E-commerce is something that we pretty much all use. Amazon, eBay, Asos, these are all standard names in the game at this point, but how does a business adapt to ecommerce? Well, it's a pretty well worn path, and we more or less know what is needed to build a decent e-commerce platform. There are of course some areas in which to focus on when planning the build stage, for example, UX is essential to get right and definitely plays more importance than UI, with the speed and simplicity of the users journey being key to the overall success of the platform, an example of this is Amazon's mobile app feature, where you simply swipe to buy. E-commerce solutions work particularly well when a user already knows what they want and the solution simplifies the process.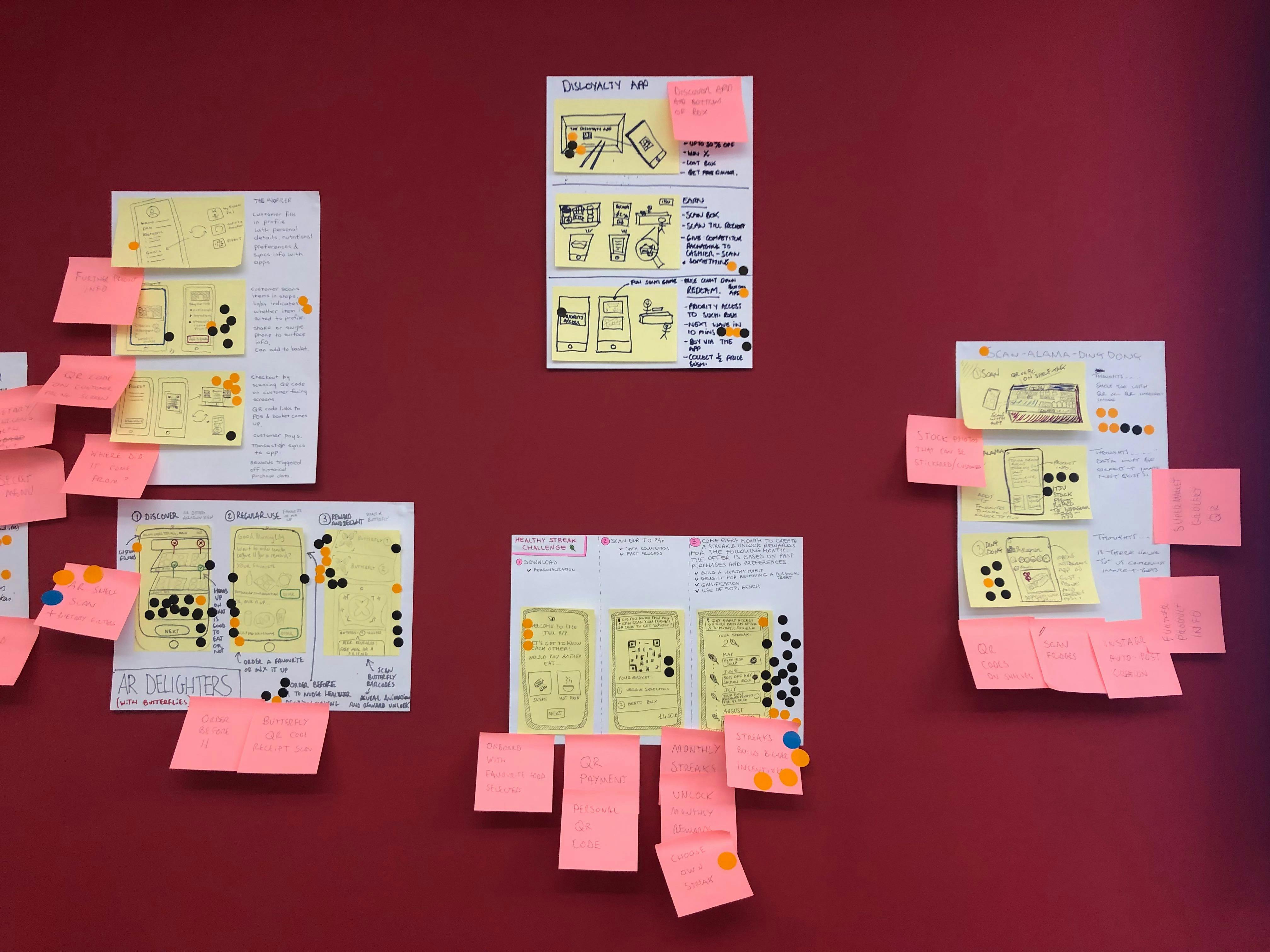 E-commerce can be a heavily numbers driven environment, with analytics and user behaviour being areas that are incredibly important to monitor. Small changes to the user flow could have a massive impact on areas such as the conversion rate. User retention can be attributed to how simple the flow is from start to finish, meaning that people come back time and time again as they like the convenience of the platform and trust the business behind it. With data being such a big part of the business side of an e-commerce project, having a strong understanding of data and tying that into the marketing is a strong strategy for increasing traffic and conversions, allowing for more targeted selling and also better understanding buying patterns. It also allows you to be smart with your marketing and deliver a campaign that is informed by your data and can adapt to consumers needs.
With marketing, connecting users with products they love is always going to be a goal of any campaign. The browsing experience is usually where e-commerce falls down, however, this is where interactive product marketing and brand awareness comes in. Platforms like Instagram are perfect for showcasing and connecting users with products that they like, without having to browse. Perhaps the best example of this is Spotify, who are market leaders in AI driven suggestions, to the point that they'd just been given a patent that covers their personality tracking technology. On an e-commerce platform, marketing becomes a huge tool, especially to replace the more traditional service that retail stores offer. 
We have mentioned it before, but leaning on existing platforms is crucial to saving time, money and moving quickly. With e-commerce, Shopify is definitely the way to go for a ready-made solution, with all of the major components already built into one package. Using a platform like Shopify, means that a lot of the work can be done by yourself, with room to scale in the future. As an example of the sheer size of Shopify, they're currently used by Red Bull, Gymshark and The Economist .There are other ways to lean on existing resources too, a restaurant could utilise delivery platforms such as Deliveroo or Uber Eats, who allow smaller brands to scale their online presence whilst focusing on their strengths, gaining access to a strong e-commerce platform and saving on expensive development  costs. However, it could be argued that the brand value and the investment of building an app (high upfront cost but smaller over time) could be more beneficial, however, these delivery platforms offer instant access to a large audience.
As e-commerce becomes bigger, new technologies are becoming available and being used to close the gap on traditional retail. AR (Augmented Reality) is being used already by brands such as Ikea, to deliver a truly personalised and contextual browsing experience (we actually built an AR shelf scanner for Itsu!). Ikea utilised this with their AR app, which allows users to 'place' furniture into their homes, driving engagement and potentially reducing returns, and to be honest, who doesn't want to play around and design their home without having to buy it all first, it's like real world sims. Returns are a massive problem for e-commerce businesses and are a really big expense, with Statista reporting that returns could be costing businesses $550 Billion by the end of 2020, so ensuring that a customer is happy with the goods before the purchase is made is a massive money saver, especially in the clothing industry. 
So, you have your game-changing e-commerce plan in place, you know your budget and now you need to get onto the build, this is where your development team comes in. Let's use an example to illustrate it. At Chelsea Apps, we have recently had the experience of building an intuitive e-commerce platform for a client of ours called Bother. Bother came to us with a challenge, to change the way that people shop for essentials (think boring stuff like loo roll and washing up liquid), the solution was to build a custom web application along with their 'Bother Brain', which is a clever bit of ML (Machine Learning). Without getting too technical, the Bother Brain will start to learn about your buying habits, and over time, it'll start to construct your cart for you based off of what it believes you should have/should be running out of, which is very very cool, oh, and no theres no subscription fee either!
When we began building Bother, we started with a platform and approach, which led us to choosing Shopify for it's all in one solution and massive scalability options. Shopify provides developers with a great set of API's, but we personally used the GraphQL interface. We also used a headless build, meaning that the front-end is detached from the back-end. This is particularly useful as it means that we could build the front end in React, so that it is server side rendered and faster to develop with, as well as being SEO friendly. The biggest reason to use a fully headless backend system, would be to have more freedom on the front-end build.
Shopify gives businesses a very affordable cost of entry, as you can build an e-commerce platform for a pretty small investment. Plans start at around £28/ month and come with the complete API in place. Shopify offers the entire package and gives a secure environment for ecommerce. It also has loads of scaling potential and can be implemented from many business sizes easily, however, this does have some cost implications.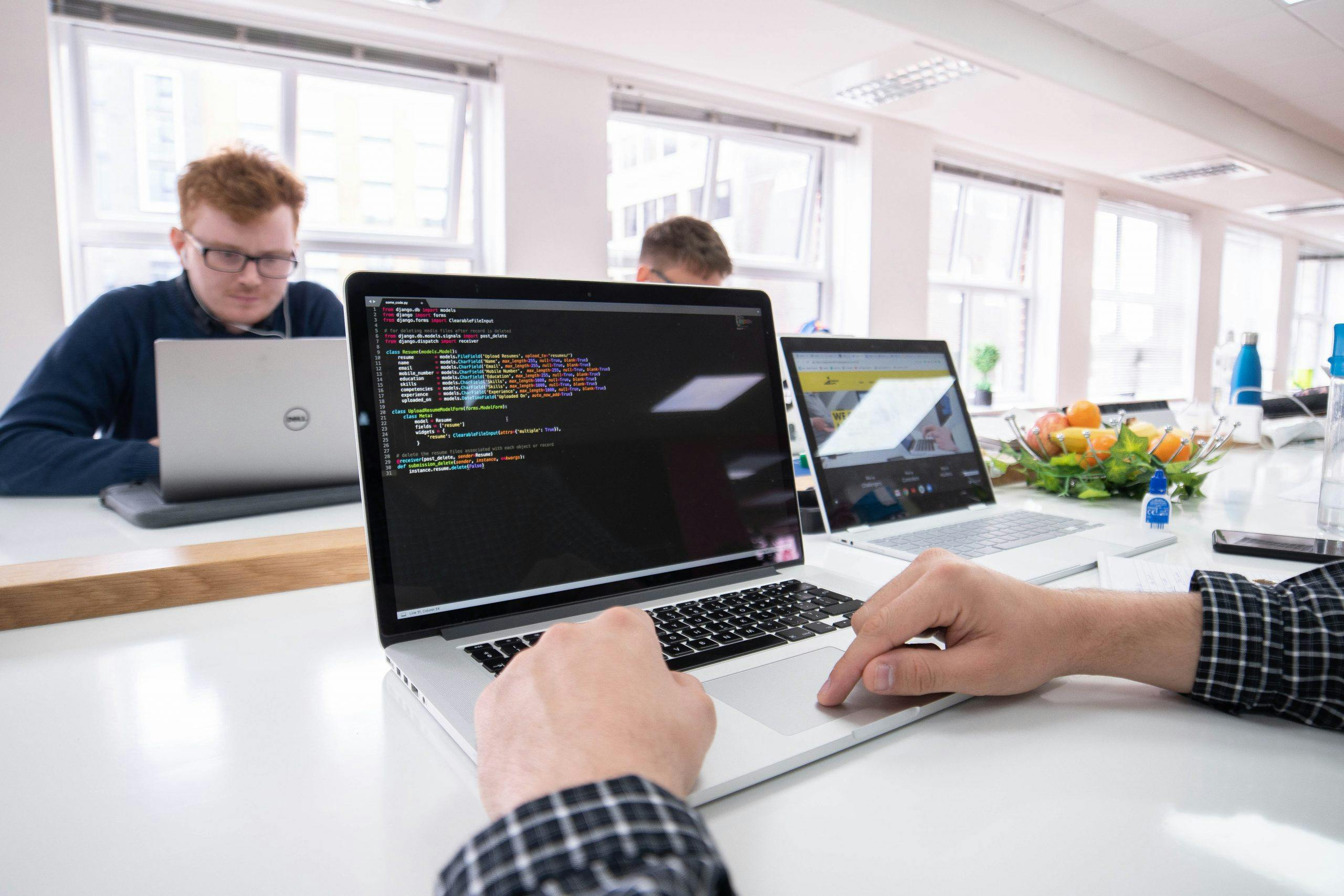 Shopify are also bringing new SDKs that allow for more flexibility in development, but also in cross platform, for mobile as well as browser based apps. This allows for super straightforward development and cuts the overall programming time.
Developers can adapt to various budgets and use a variety of solutions. An example of this could be for catering to lower budgets with a WooCommerce + Wordpress based site. This would save on some of the costs as Wordpress has a very straightforward build process and CMS, plus it runs on plugins to add more functionality, many of which are free. However, because the platform is not specifically designed for e-commerce, there are some areas in which it is not as efficient or specifically adapted for making e-commerce transactions, as well as areas such as security and scalability being potential long-term issues.
With today's tech, platforms like Vercel offer free hosting for web projects and allow for cost effective solutions for building an e-commerce website. Other platforms such as Next.js and Commerce.js (the teams behind React) allow for high quality ecommerce solutions at relatively low costs when you consider against rent costs. With a 3% transaction fee for under $10,000 per month, it provides both a nice entry point and good value scaling options. These types of platforms allow for businesses of varying sizes to fully embrace e-commerce with modern tech stacks.
For more corporate solutions, with massive databases, SKUs and slugs, there are options for a more custom solution. Platforms such as Elasticpath allow for huge scalability and customization when it comes to data, logistics and APIs. It's also used by brands like Tesla and T-mobile, so hugely credible for larger projects.
In our opinion though, Shopify still remains the key player in the e-commerce space, at least for the vast majority of businesses, with plenty of out of the box solutions for building a strong application, whilst not compromising security. With its strong versatility, Shopify is perfect for most businesses looking to adopt e-commerce.
UI and UX (user interface and user experience) design is something that we often discuss, but in e-commerce, it's a super crucial part of the formula. With the user flow, getting the right balance between form and functionality is crucial for simplicity and convenience.
When designing a UX and UI for e-commerce, having a solid understanding of what makes a successful experience is key to creating a strong foundation. As much as we might want to play around with the experience and deliver something new, giving users access to the items they want, quickly remains the key to delivering a solid e-commerce solution. Regarding UX in the e-commerce landscape, it's been so heavily researched that big brands have spent countless hours and huge amounts of money to make their websites as checkout friendly as possible, I mean, think of Amazon with their big yellow "Buy Now" buttons. Nowadays, e-commerce sites are about as CTA driven as possible, with the focus being to minimise the amount of steps needed between a user opening a site and purchasing whatever it may be.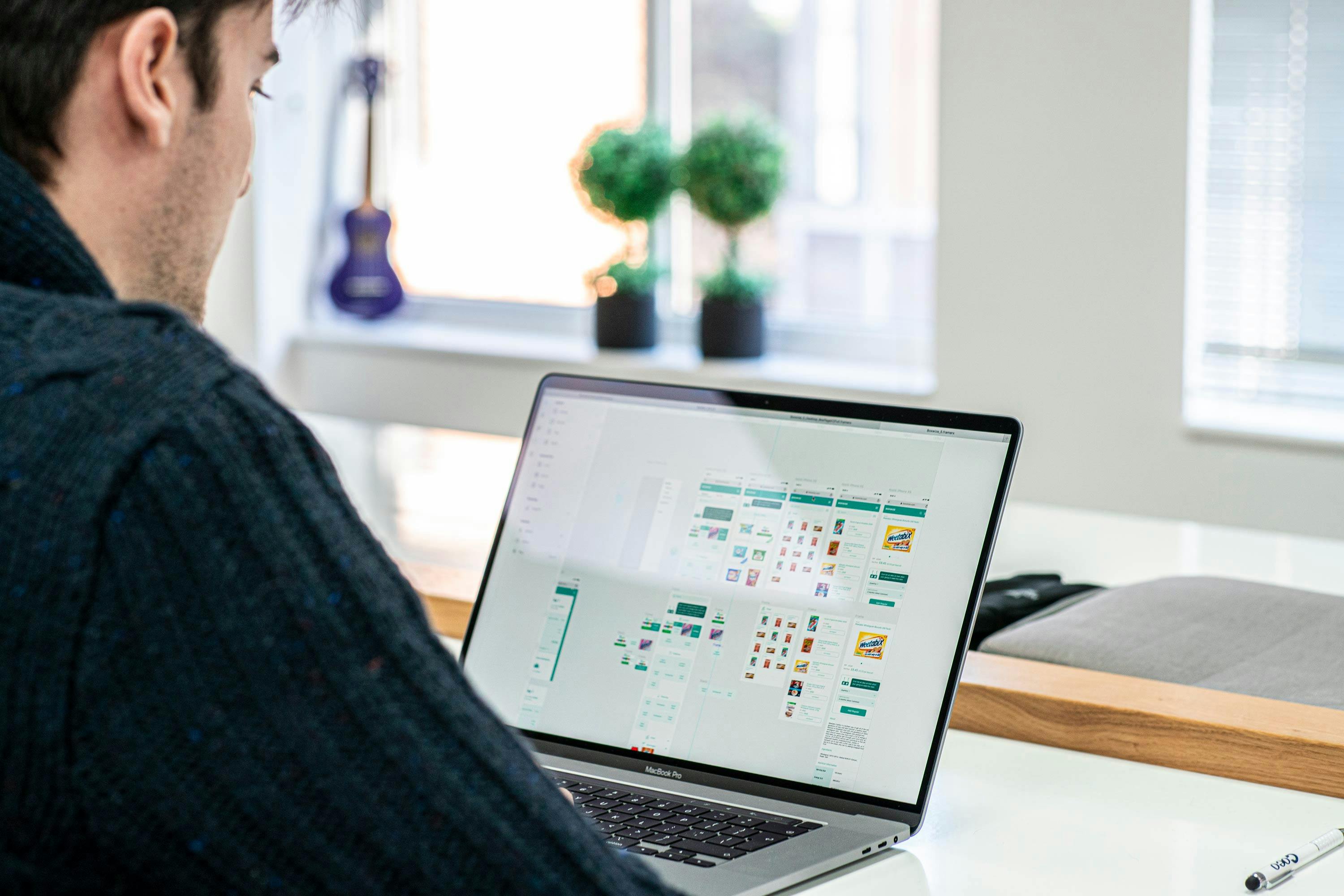 Something that often guides the overall UX is user testing. User testing played a massive part in our experience with the design of Bother, as we found that areas we had designed on paper didn't work so well in the real world, especially with the expectations that many users have for an e-commerce platform.
Looking at other existing e-commerce platforms is a great way to take onboard what others are doing, especially in key areas like search or product page layouts. This can save you masses of time when looking at differences between mobile and desktop or optimising the appearance of the navigation, because these things have already been user tested to a much higher level in existing platforms, such as Amazon and Asos.
With Bother, elements changed throughout the project, for example, product data being a key one, as descriptions and titles are incredibly versatile with the lengths, so these need to be designed accordingly. Most e-commerce platforms are designed with functionality in mind, with many sacrificing more bespoke design for a functional interface that is product first and can display data in a functional way. Think of Amazon's homepage, it's mostly a personalised catalogue of products and not the most pretty of websites, however it is incredibly functional and fast.
When working on Bother, we looked at examples such as Gousto for their customer flow and overall user experience. Essentially, Gousto creates a journey for the user to customise their experience and create a blend of convenience and personalisation. In our case with Bother, we were trying to deliver an experience to the end user and make shopping simple, personal and automated with the 'Bother Brain' machine learning.
The Future of E-commerce?
Overall then, e-commerce is rapidly changing the game for retail and increasing the seemingly inevitable death of the high-street. Platforms like Shopify are making it simpler for most businesses to go online, but how will we see the future of e-commerce and retail? Will it be hardware driven such as VR and AR tech? Or will it be more trust in the software, with people placing more high end purchases, like cars and houses? A blend of the two seems like the logical answer, but 2020 has accelerated us massively as a society and pushed businesses years ahead of the curve, seemingly accelerating us to a completely digital future when it comes to retail.