USING AR TO FIND FOOD YOU CAN EAT
Harry Smith
December 9, 2019
Using augmented reality to simplify Ecommerce
If you're launching an app in a world where there are millions of Apps on the app store, you better stand out! That's one of the key areas we work on with clients, you need a hook and it needs to be interesting and useful.
When we were approached by a major food retailer looking to develop an app, one of the key issues they were facing was helping consumers with ever more complex dietary requirements find the food they want.
The Chelsea Apps team and the client, used the Design Sprint process to come up with ideas to help solve this, with an Augmented Reality (AR) feature being a key part of the app also known as a hook.
We've often been asked to build Augmented Reality apps, but most of the time we say no, Why? well AR is regularly used as a marketing gimmick, that looks cool but isn't actually useful. For us, we're not interested in gimmicks, we're focussed on building products that people actually use.
With this prototype you can see a definite need. There's no doubt AR is waiting for the right technology i.e. glasses (that actually work). Once that happens we will see a revolution in the way we interact with technology in the same vein as when smartphones broke into the mainstream.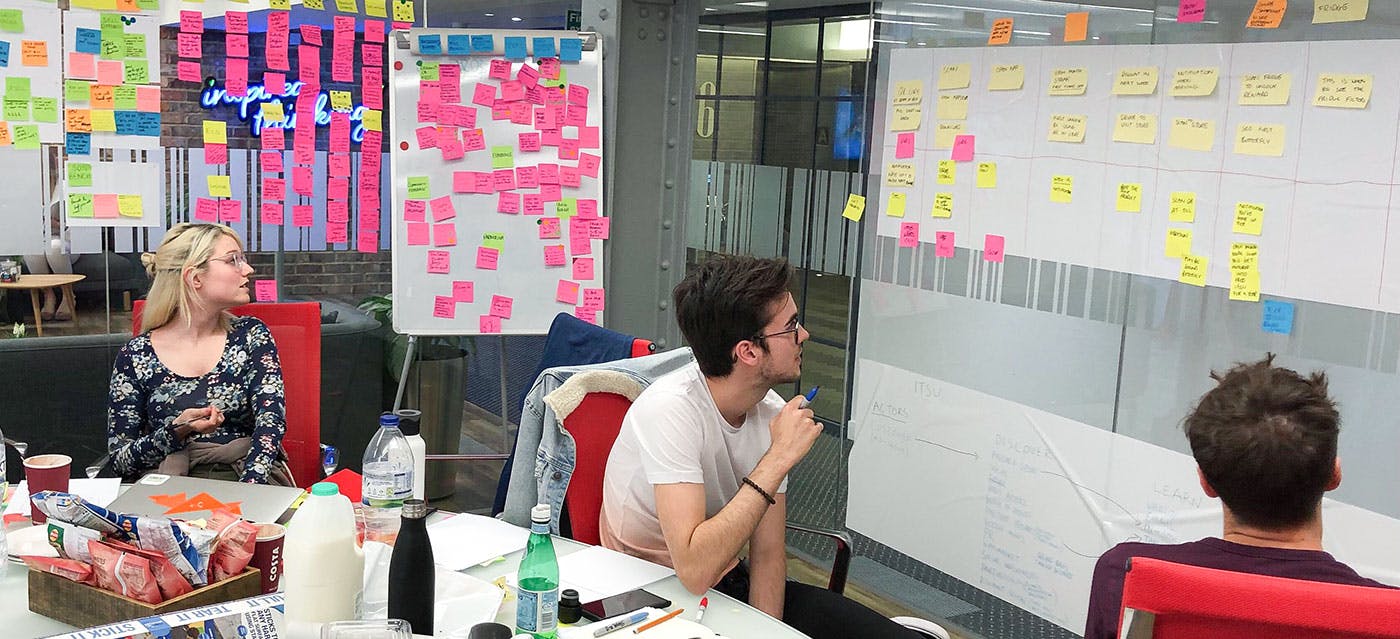 Using technology to identify which products you can or can't eat is a minefield, so we utilised some image recognition technology and some machine learning to allow users to identify the item and all it's ingredients as they bring it closer to the app. This was built on the amazing work our sister Tech for Good agency, 3 SIDED CUBE, did with Lush to use a smartphone camera to identify bath bombs and soap products, allowing Lush to launch package free stores.