Fraser James
September 11, 2020
Framer is an application that we have mentioned and discussed many times (we actually have a whole blog on using it for fast paced prototyping!). However, with a focus on remote working as well as online tools becoming ever more popular, we found ourselves starting to use the newly released version of Framer as a browser based application, allowing for multiple users to collaborate freely on a prototype. This of course appealed to us for a great working from home solution and has way more possibilities too (we'll get onto that!).
HOW DOES FRAMER ONLINE WORK?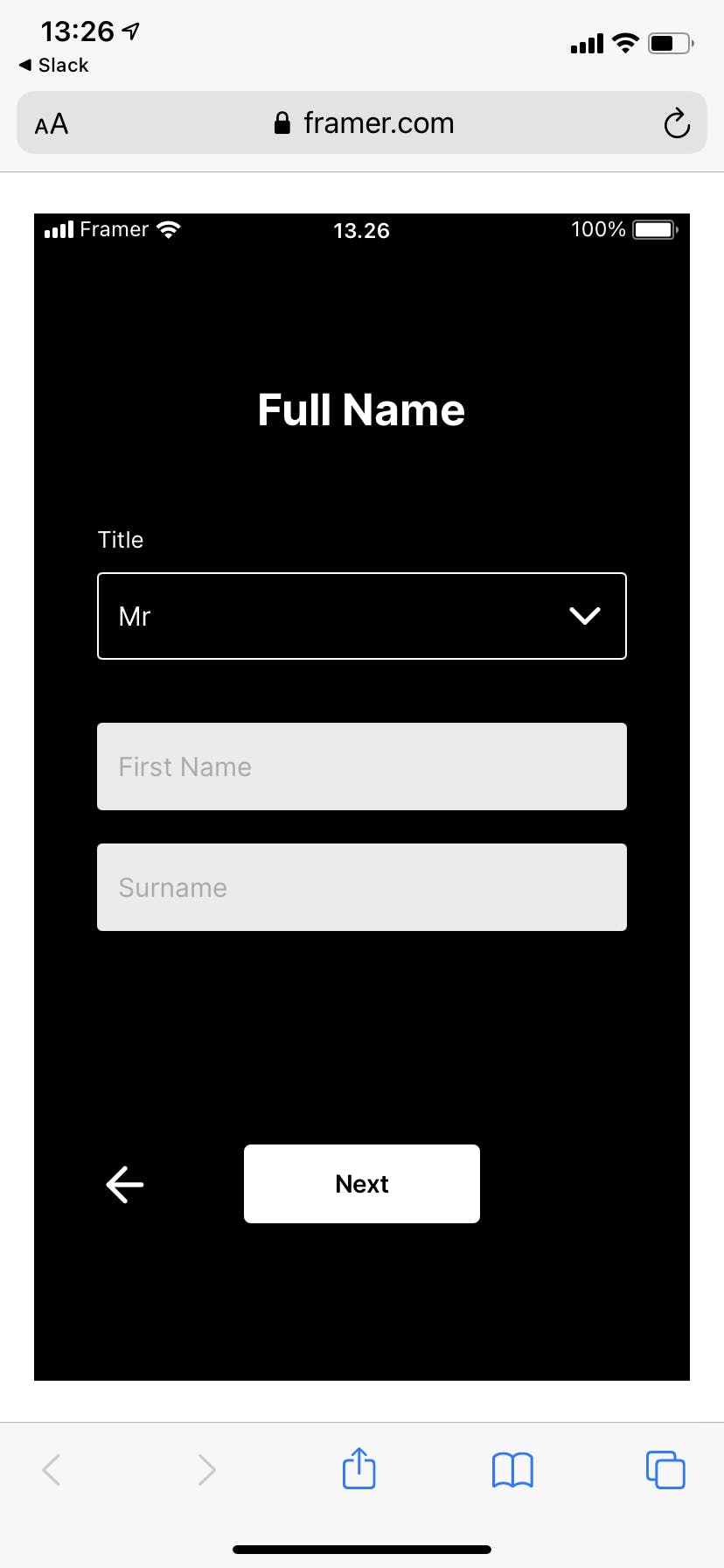 Essentially, Framer online is incredibly similar to the Framer beta, so not too steep of a learning curve if you are coming from the desktop version of Framer. It allows for both presenting and editing for multiple users entirely through the browser, meaning that a lot of the processing power can be offloaded, taking some of the pressure off of your computer (super useful for those of you using Chromebooks!). As well as working smoothly on desktop, it works relatively well on mobile devices, however this can be a little temperamental on larger apps or projects
. 
Framer has always been a pretty straightforward application, with a relatively shallow learning curve and powerful animation tools. It allows for some really detailed prototypes to be designed efficiently, as well as being built around the React framework, giving masses of potential to designers who have a background in react. 


A great feature of Framer online is that it doesn't require you to install any app updates and is completely seamless for all users, without the need to transfer any files, which is a massive plus for organisation and workflow! With this in mind it also means that any changes that are made from any user are instantly updated on the project, which again, means that the projects are straightforward to collaborate on. Further helping the speed of delivery for the project.
Another aspect that we found particularly useful was the ability to present the prototypes online for user testing. This allows us to be completely remote, from building the prototype to handing over to development. From our experience, we could easily gather feedback quickly and effectively without the need to have face-to-face interactions.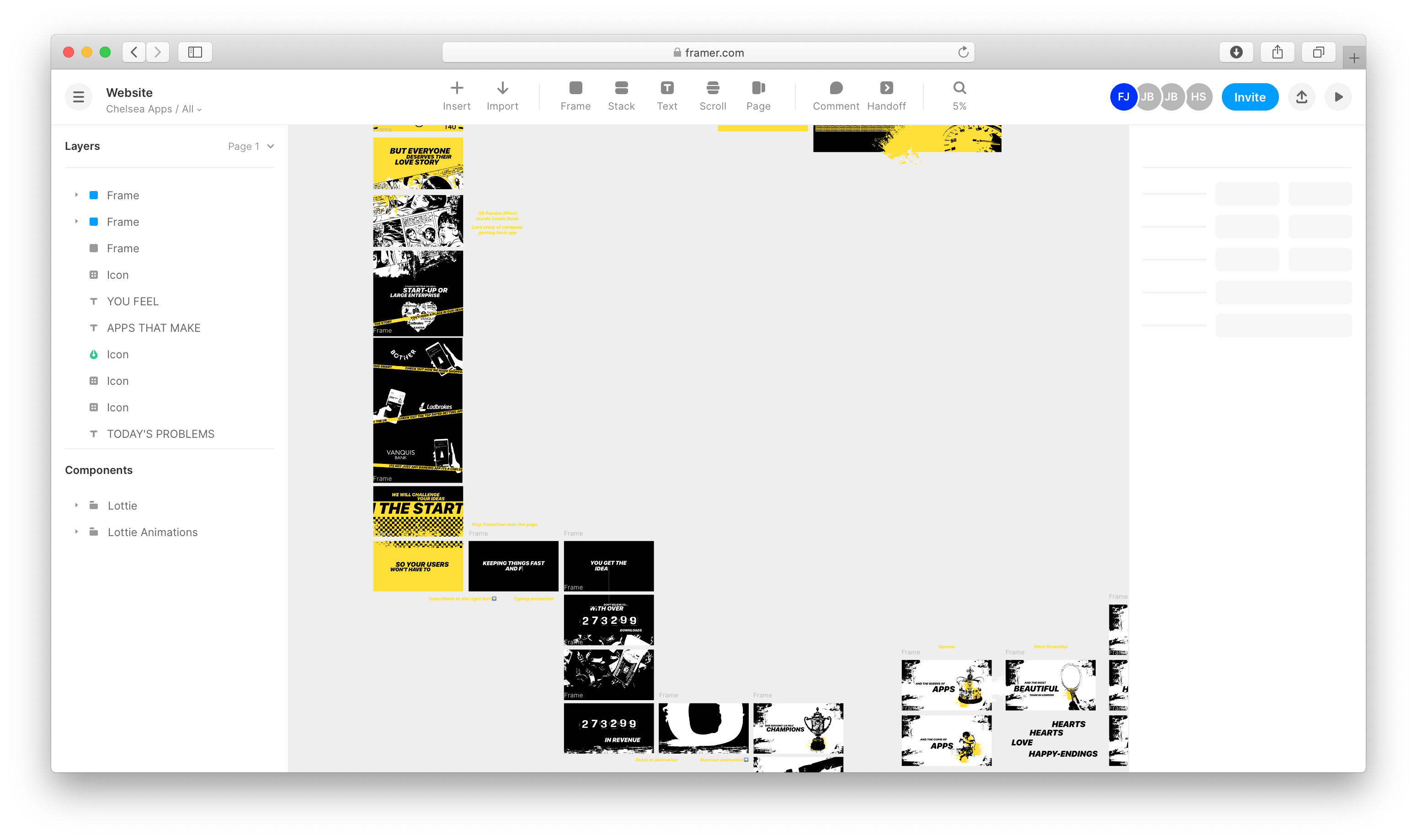 Well, it's online… and browser based. This of course causes some inevitable issues, such as speed, stability and crashes. For the most part though, it's relatively solid and works as expected, there are some issues around the features available against it's desktop counterpart, but on the whole it has most of the core functionality that the Framer beta has.
We also found that the mobile version of the platform was usable for previewing, but wasn't super stable, meaning that we used a desktop preview for user testing and for our own internal viewing.
Essentially though, this is a really cool innovation in the UI/UX (user interface/user experience) field. It has a little way to go, but it's a great step forward in terms of working from home tech, allowing for so much more than the standard Framer app. This is definitely something that we will continue to use in the future, whilst we adapt to a blend of gradually coming back to the office and supporting working from home, Framer online will be a useful part of our remote working strategy!